Good Deal or Not? House Porn Edition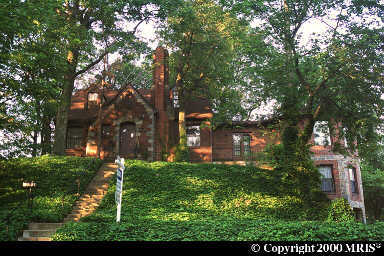 Okay, i will admit it. Even though I am now Lord of Petworth, normally I am just a regular reader, like yourselves. As a PoP reader, there is one feature that I seek out each week and never miss: House porn.
I love looking at the homes I will never, ever, be able to afford. I also love commenting on the questionable taste in decor, lighting fixtures, and paint colors.
But now that I am Lord of Petworth, I get to do the actual house porn picking!
Given the state of real estate in our fair city, you'd think picking a house to feature for the weekly House Porn posting would be a breeze. I mean, with housing prices sinking by the day, how many properties are there in DC listed for over $1 million?
Answer: 272.
Now you see, I'm often quite lazy. I have no interest in combing through 272 listings. Plus, I am now the Lord of Petworth, so I don't have to do anything I don't want to do.
My initial inclination would be to go for the most over the top, insane house I could find (which would be this beaut, clocking in at $15.5 million with 8 bedrooms, 10 bathrooms, and a ridiculous poem carved into its marble staircase).
Instead, I noticed that of all those 272 listings, only one of them was south of the Anacostia River. This one (link to photo tour is here).
It's location isn't the only thing unusual about it–I think this is currently some kind of business (there are exit signs above some doorways and an awesome mission statement above the fireplace in the equally awesome ballroom/grand room). But they are definitely selling this as a residential property.
What do you think? It's a big house for the price. But at $1.2 million, is it worth the effort to make it into a home?